Shark Cage Diving Cape Town | White Shark Diving South Africa | Gansbaai
Looking for Shark Cage Diving?
You're in the right place. Please choose from the shark cage diving list in the sidebar or fill in the form and we'll get right back to you.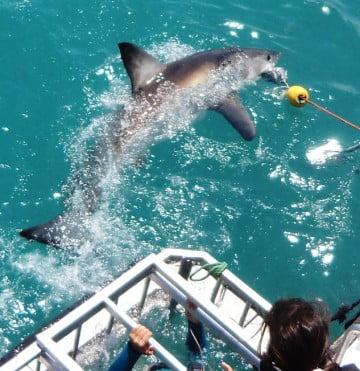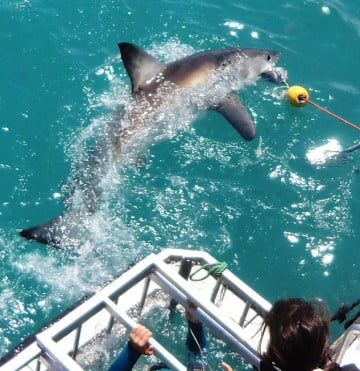 Here's how we make sure you always get a great deal on a shark cage dive.
We're deadly serious about making sure you always get a great deal. After all, we have to uphold our reputation as the best place to book shark cage diving  online .
We conduct frequent random price checks.
We make 'mystery shopper' purchases to make sure that the shark cage diving operator is giving our customers the best possible deal.
We get your feedback and rate the supplier. A couple of bad comments and we kick them off our list.